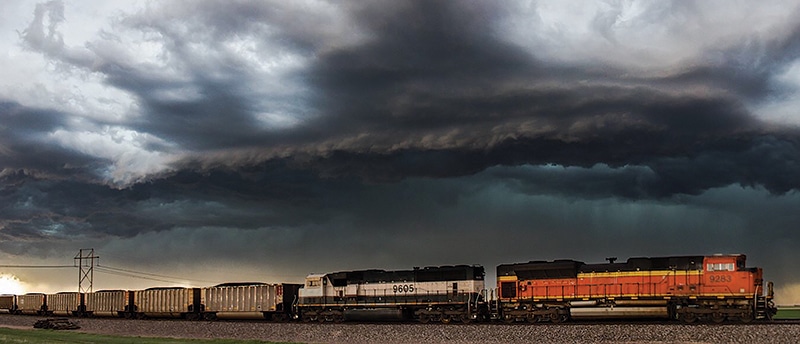 An NBC News report released March 7 detailed a nonprofit's analysis that looked into how America's largest railroads profited during last year's supply chain crisis in conjunction with the continued enactment of their Precision Scheduled Railroading (PSR) scheme.
Nonprofit group Accountable.US delved into the reasons why — namely that the Class Is collected more than $1.1 billion in demurrage fees thanks to supply-chain bottlenecks. The two largest carriers in the western U.S., BNSF and Union Pacific, also reported record profits in 2021 in their end-of-year earnings reports.
"Before the rail industry's fees set a record during the pandemic, they had already increased by over 30% since 2000, all while railroads' costs have only increased by 3%," the Accountable.US report stated. "Railroads have used market power to cut costs — known as lowering their Operating Ratios — spending about $46 billion more on shareholder handouts than on maintenance and equipment since 2010."
In addition to diving in on the details of the stock buybacks and other components of PSR, the Accountable.US analysis also went into additional details about the extent of the railroads' lobbying efforts — all told, Class Is spent a combined total of $15.5 million to influence policy on Capitol Hill.