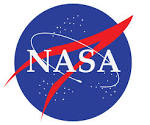 CAPE CANAVERAL — The NASA Railroad has reached the end of its line.
Last month, the Florida East Coast Railway pulled NASA locomotives No. 1 and No. 3 from Kennedy Space Center on their way to new homes.
Their departure closed another chapter in the story of the space shuttle program's retirement.
One of the trains' primary responsibilities was to haul large solid rocket booster segments from the Jay Jay yard near Mims, Fla., across the river to the Launch Complex 39 area.
The segments were joined to form the twin, 149-foot boosters placed on either side of a shuttle, which last launched nearly four years ago.
Read more from 12News.