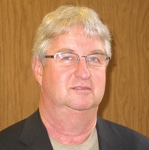 State Legislative Director Ken Menges of the Missouri Legislative Board reports that the 2014 Missouri legislative session has come to an end. The session saw several bills that had the potential to affect both SMART Transportation Division and Sheet Metal Division members in the state, one of which was House of Representatives' Bill 1770, that would have introduced right-to-work legislation to the state.
H.B. 1770 passed in the state's House, but failed to get the required constitutional majority needed to be sent to the Senate for passage. Click here to see how members of the House of Representatives voted on H.B. 1770. Similarly, House Bill 1617 – a bill introducing pay check deception – also passed in the House but met its demise when State Sens. Gina Walsh (D-Dist. 13) and Scott Sifton (D-Dist. 1) led a filibuster against the bill.
In expectation of the Environmental Protection Agency's new regulations on coal-fired power plants, the legislative board supported H.B. 1631, a bill introducing legislation to develop emission standards in the state through a unit-by-unit analysis of each existing affected source of carbon dioxide by the Air Conservation Commission. Dave Zimmerman – third vice president of SMART SMD and president of Local 26 – is a member of the Air Conservation Commission.
"During the session, we were approached by Rep. Todd Richardson and former Senate Pro Tem Mike Gibbons (one of our avid Amtrak supporters when he was in the Senate and now a lobbyist for Peabody Coal) to testify in support of H.B. 1631," Menges said. "With the help of Alternate National Legislative Director John Risch, the Missouri State Legislative Board testified at both the House and Senate hearings for this bill. The bill passed in the Senate with a 23-7 vote and in the House with a 129-14 vote.
"This bill is not high on Gov. Jay Nixon's list, but with the great bipartisan support we were able to receive, the governor has told us he will take a good look at the bill."
The board also supported H.B. 1707, which specifies that crew members operating a train, including operations at railroad crossings, are not required to present or display a driver's license to any law enforcement officer in connection with the operation of a train in the state. The bill was passed on the final day of the legislative session, Menges reports, and has been sent to Gov. Nixon's desk for his signature.