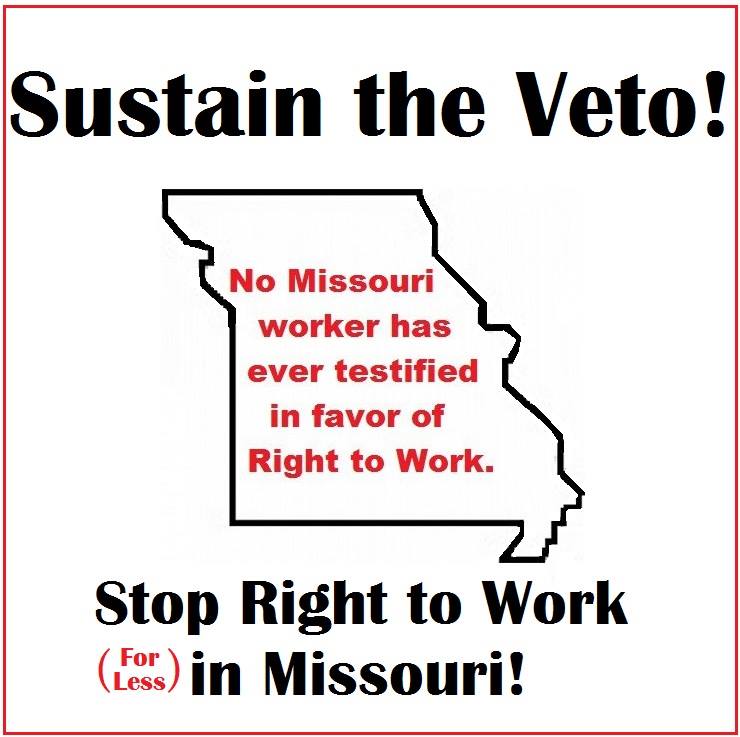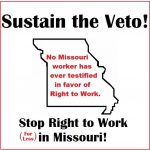 Jefferson City, Mo. — Not enough Missouri lawmakers appear to support a contentious right-to-work measure to overturn Democratic Gov. Jay Nixon's veto of the bill, an Associated Press analysis shows.
Interviews with lawmakers indicate House Republicans in favor of right to work are short of the needed two-thirds majority required to overturn Nixon's veto heading into Wednesday's legislative session.
At least nine of the 23 Republican House members who voted against the legislation in May told AP they plan to support Nixon's veto if the proposal is brought up for an override vote, and another has publicly said she still opposes right to work. The bill would prohibit workplace contracts that require union fees to be collected from nonmembers.
Read more from Springfield News-Leader.