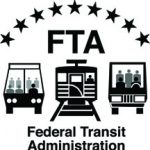 President Barack Obama has renominated Therese McMillan as the next administrator of the Federal Transit Administration (FTA) after the U.S. Senate failed to act on her nomination in the last Congress.
McMillan has served as the agency's acting administrator since Peter Rogoff was appointed under secretary for policy at the U.S. Department of Transportation early last year. McMillan has been the FTA's deputy administrator since 2009.
Read more from Progressive Railroading.