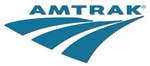 OAKLAND — A man who randomly walked up to two women and punched them in the face, punched a train conductor, then pulled a knife on a witness who tried to help, was arrested Thursday afternoon near the Amtrak station at Jack London Square, police said.
The 40-year-old man, who has addresses in both San Ramon and Fairfield, was arrested for battery, brandishing a weapon and possession of drugs — possibly methamphetamine, police said. His name was not released.
Read the complete story at the San Jose Mercury News.