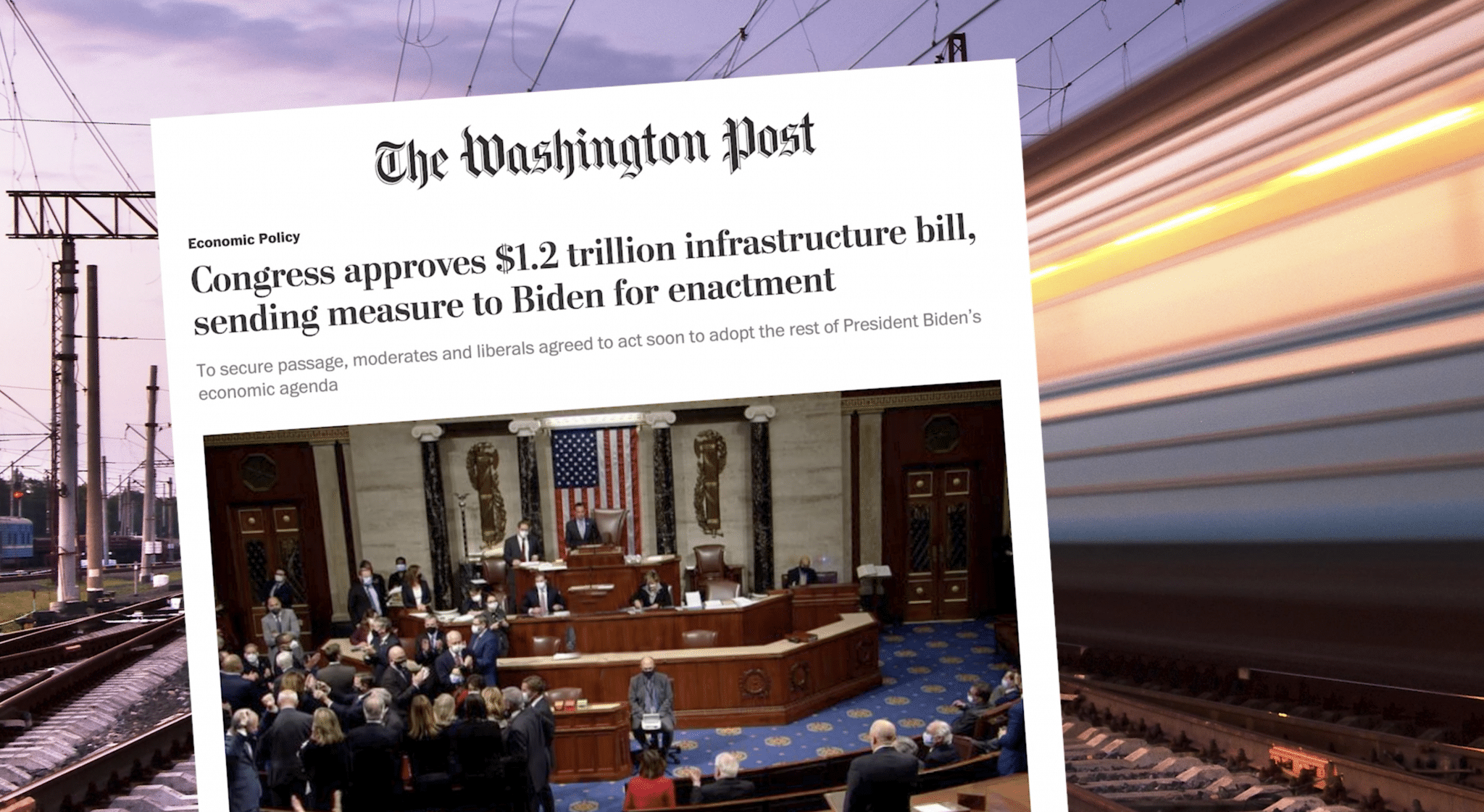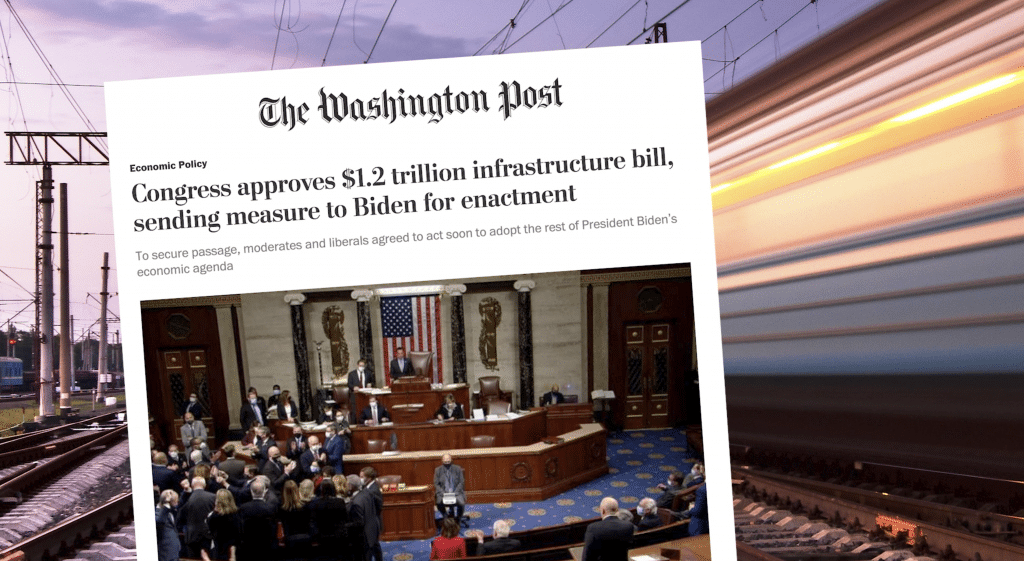 After years of false starts, President Biden signed America's most impactful infrastructure bill in its history.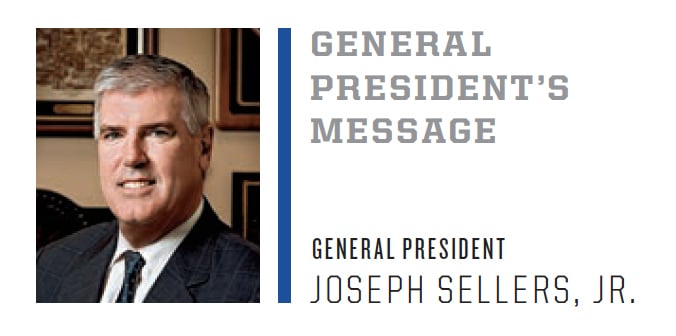 Delivered on bipartisan votes in both the Senate and House of Representatives, the Infrastructure Bill will provide $1.2 Trillion in infrastructure funding over the next five years. To highlight the importance of SMART members, and the labor movement in this bill's passage and our importance in rebuilding and transporting people and goods in America, the President invited and spoke with 5 rank and file SMART members from the transportation and sheet metal industries who joined me at the signing ceremony. It was a proud and historic day which symbolically kicked off years of new work opportunities and revitalized transportation network for future Americans.
The bill can create jobs for existing SMART members and spur new union jobs, which will help us grow the power of union.
The bill includes over $1 billion in funding for Indoor Air Quality for schools along with commercial and residential buildings that can be used for badly needed HVAC upgrades. There is also funding for thousands of electric school buses to help school districts across the country buy clean, American-made, zero emission buses that will create more jobs for SMART members employed not only in their production, but also in their operation.
The bill includes over $1 billion in funding for Indoor Air Quality for schools along with commercial and residential buildings that can be used for badly needed HVAC upgrades.
The legislation also invests $25 billion in airport and $17 billion in port infrastructure a to not only address repair and maintenance backlogs, but invest in keeping America's supply chain moving to ensure goods are delivered with speed and efficiency to market.
And all of this will be done with funding conditional on the use of American made products and material – an important diversion from the past, where government purchases and toothless Buy America enforcement undermined American workers and jobs.
SMART members in the transportation industry are also one of the key winners, with Amtrak's annual appropriations doubled along with an additional $3 billion for badly needed railroad crossings; $36 billion for Regional Passenger Rail, $16 Billion for Amtrak's National Network, and important progress on bus and transit operator safety with public transportation agencies ordered to enhance safety plans, safety training, and procedures to reduce assaults on vehicle operators.
Brothers and sisters, this has been a long time coming. We have seen a tidal wave of the Biden Administration pro-labor and pro-worker developments in the past year. From the passage of the Infrastructure and Investment Act, to the American Rescue Plan to critical pension relief and to all the progress made in between, America's workers have been the direct beneficiaries of the change that has come to Washington. We accomplished this because we stood together for bread and butter working family issues.
There is still much work to be done. We must work together at the federal, state and local level to make sure the promise of the Infrastructure and Investment Act is realized in our communities. This means we'll need to work with our policy makers on implementation to help make sure the funding comes to truly create good, union jobs.
Let's continue to stand together as we work to expand on the progress made through the Bipartisan Infrastructure Bill. We still have the chance to add millions of new sheet metal and transportation hours with the addition of thousands of jobs through the Build Back Better Act along with critical labor law reform that is long overdue. Text the word PASS to 67336 (message and data rates may apply) to let your Senators know that now is the time to continue to put the needs of working families first by passing the budget reconciliation bill.
Thank you and please stay safe!
Fraternally,

SMART General President Joseph Sellers, Jr.