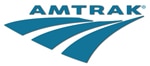 SMART Transportation Division Illinois State Legislative Director Bob Guy testified Nov. 13 before the U.S. House Subcommittee on Railroads, Pipelines, and Hazardous Materials regarding the future of Amtrak as members of Congress continue the reauthorization process for the national passenger carrier and the Fixing America's Surface Transportation (FAST) Act.
He touched upon the topics of assault upon workers, Amtrak funding and having a labor member on the carrier's board.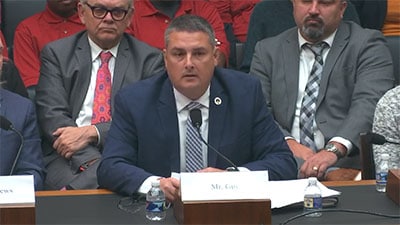 Guy called for Congress to increase the level of appropriations reserved for Amtrak so that the carrier can go forward as an important part in the groundwork of a multimodal transportation system in the United States.
"Congress should allow Amtrak to be America's railroad and support their ability to maintain a qualified workforce that meets customers' demands now and well into the future," Guy told representatives on the subcommittee.
He said steps taken by legislators in the FAST Act, including the addition of three grants administered by the Federal Railroad Administration, have helped to increase momentum for improving Amtrak's service.
"These grants are successful, and they work."
But operationally, there are areas of concern — Guy urged representatives to preserve and protect Amtrak's long-distance service, which had been in jeopardy of being axed last year — especially the Southwest Chief route — before legislators stepped in.
On the administrative side, Guy said the Amtrak Board of Directors should have a member from labor on it, mirroring what the Railroad Retirement Board does, Guy said. Often, the experiences of SMART TD members and other unionized workers who keep Amtrak running day to day can be enlightening on what to do and what not to do when running the railroad, he said.
"Passengers interact with our members on board trains," Guy said. "We hear concerns and complaints … having a labor member at a board level will help Amtrak make decisions that could affect service."
Guy said employees also are not given enough resources to deal with violence against them. Carrier-provided protections for Amtrak's rail workers such as de-escalation and self-defense training aren't there, he said, and neither is counseling after an incidence of violence occurs. SMART TD brother Michael Case was shot in 2017, and the incident spurred the introduction of legislation to treat the punishment of transit worker assaults the same as those perpetrated on airline workers.
Guy was one of three labor representatives who discussed the carrier's relationship with labor. Over the past year, Amtrak has engaged in what has been described by some as "union busting" behavior, especially as it concerns cuts to the jobs of unionized call-center and food-service workers, police officers and rural station agents.
"When you are reducing the workforce that's in charge of inspections and fixing equipment and whatnot, it makes it hard to keep things in a state of good repair, regardless if new equipment is coming," Guy said. "I wouldn't want to see worker reductions to the point where safety is jeopardized. We don't think it is, but that's a path we wouldn't want to see."
Amtrak reported a positive fiscal 2019 with an increase in ridership, a decrease in operating loss and an increase in operating revenue, but subcommittee Chairman Dan Lipinski, who represents Illinois' 3rd District, was highly critical of the carrier's cuts that helped to achieve those results in his opening remarks.
"Amtrak clearly has decided that the way to prosperity is to have its workers pay for it," Lipinski said. "This is not the way to run this railroad."
Among the cuts were about 500 jobs at a call center in Riverside, Calif. About 350 of those jobs were later brought back at non-union sites.
"Amtrak used to be an enviable place to work," said Jack Dinsdale, national vice president of the Transportation Communications Union, in criticizing the loss of those union jobs. "It was about union busting, period."
Also testifying on labor's behalf was Dan Regan, secretary of the AFL-CIO's Transportation Trades Department.
Watch the entire hearing.