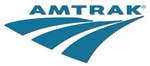 The House is proposing a 40 percent funding cut for new Amtrak construction in a new passenger rail bill that was unveiled on Thursday by the chamber's Transportation and Infrastructure Committee.
Amtrak has received about $1 billion per year from the federal government since its inception in 1971.
Read the complete story at The Hill.