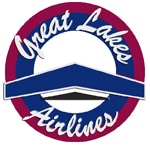 PRESCOTT, Ariz. – The Denver flight connection that made a brief return to the Prescott Airport this past summer will go away again, effective Dec. 2.
Great Lakes Airlines plans to eliminate its connection between Prescott and Denver next month, and replace it with a twice-weekly flight to Phoenix, according to Station Manager Kathy DeFreitas.
Great Lakes, which provides Prescott's commercial air service through the federal Essential Air Service (EAS) subsidy program, had revived the Prescott-to-Denver connection on Aug. 1, 2015, after discontinuing the connection previously in February 2014.
Read more from The Daily Courier.