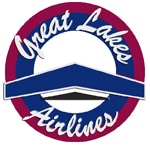 CHEYENNE, Wyo. – Great Lakes Aviation has defaulted on a $27.5 million loan with Callidus Capital Corp., according to documents filed with the U.S. Securities and Exchange Commission.
As a result of the default, the lending company has the right to "take possession of substantially all" of Great Lakes' assets, an SEC document dated Aug. 28 reads.
But Great Lakes officials Douglas Voss and Stan Gadek say they expect the problem will be resolved soon. Meanwhile, Great Lakes continues to operate as normal, both men said Friday.
"It's business as usual," said Gadek, the chief financial officer for Great Lakes.
Read more from Wyoming Tribune Eagle.