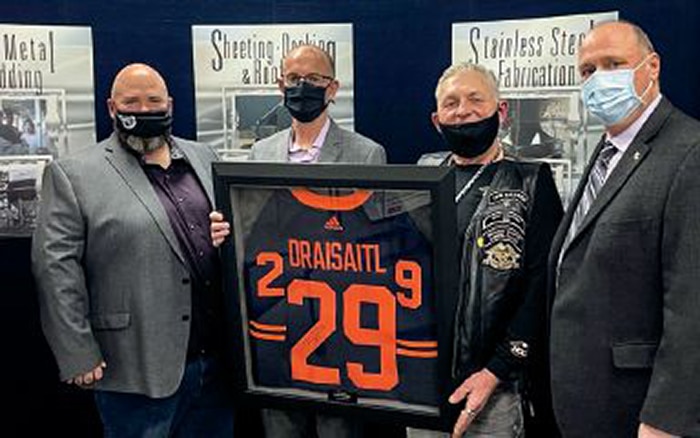 On November 18, 2021, the General President's Maintenance Committee for Canada's (GPMC) charity committee, consisting of Sheldon McKenna of the International Union Operating Engineers and Leonard Day from The International Association of Sheet Metal, Air, Rail and Transportation Workers (SMART), had the opportunity to recognize Lloyd Grainger for his efforts and work he does within his community.
Lloyd is a sheet metal worker with SMART Local 8 (Edmonton, Alberta) and has been working on plant maintenance and shutdowns for over 32 years in the Fort McMurray area.
This recognition is also associated with the Edmonton Christmas Bureau, to which a $5,000 donation was made on behalf of the GPMC and Lloyd. The GPMC charity committee also gave Lloyd two checks for $5,000 each for two charities of Lloyd's choice.