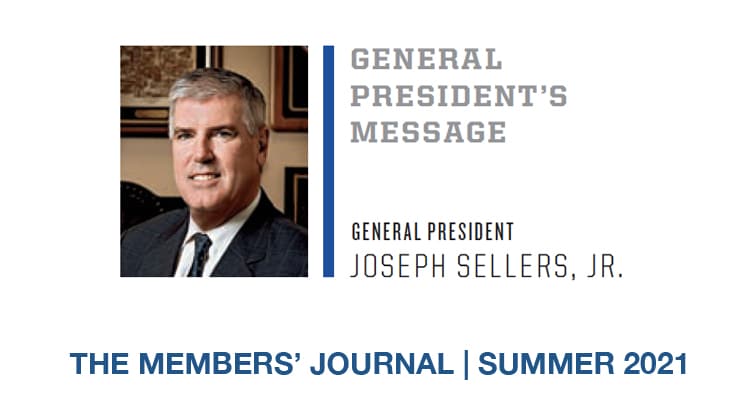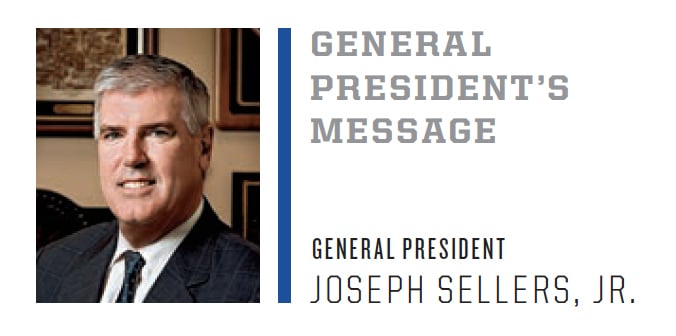 A
t our last convention in 2019, SMART took a hard look at how our fellow brothers and sisters are treated at the worksite and the impact that treatment has on all of us and the industries we work in.
We changed the language of our Constitution to make it more inclusive of all our sisters and brothers. For the first time, we added conduct that is harassing, hazing, bullying or discriminating as chargeable offenses under Article 17 of our Constitution, which shows our determination to ensure our union provides a safe and welcoming environment for each and every member.
We have been mentoring each other for generations, and many of us have had the good fortune to have a mentor help us along the way, whether it be a journeyperson you were assigned to during your apprenticeship, or a seasoned conductor who ensured that you started off at work safe and free from injury.
This month, we launch the "I Got Your Back" campaign, which asks each and every one of us to stand up and look out for our sisters and brothers under the banner of union solidarity. This solidarity strikes at the very core of our roots and was the reason our union and the labor movement came together in the first place. In our early years, we served as a safe haven for generations of workers seeking to be free from exploitation. This union is where our members preserved their sense of dignity, and today we will continue that tradition by reaffirming those values.
This campaign, detailed in the "Special Focus" section of this issue of the Members' Journal, is based on an awareness that workplace discrimination and harassment happens, and it is up to each of us to prevent it from occurring in all its forms to our sisters and brothers – those whom we joined together with to promote a better life for ourselves and our families.
The idea of mentorship, and one member helping another, harkens back to the earliest days of the labor movement and to the apprenticeship programs that differentiate union trades from all others. This is nothing new. We have been mentoring each other for generations, and many of us have had the good fortune to have a mentor help us along the way, whether it be a journeyperson you were assigned to during your apprenticeship, or a seasoned conductor who ensured that you started off at work safe and free from injury.
Do you have a mentor who has stood up and had your back in the past? Someone who was there for you during tough times or when you were learning on the job? This is an opportunity to recognize them for their support and pay it forward. This is the time to live up to the example they set for us by doing the same for other members. Let's make and be the difference that keeps our union standing up for the ideals and values we represent.
Fraternally,

Joseph Sellers, Jr.
General President