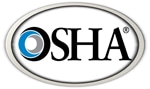 Two workers endured several weeks of skin graft surgery and physical therapy after suffering second-degree burns when gas vapors exploded in a railcar in December 2014 at GBW Railcar Services LLC. The car was being prepared for cleaning when an electric heater ignited the flammable gas. Seven other workers were treated for injuries and released from the hospital.
After the incident in Cummings, Kan., U.S. Department of Labor Occupational Safety and Health Administration inspectors identified 11 serious safety violations and proposed penalties totaling $46,900.
"Two employees suffered painful injuries that put them out of work for three months because GBW Railcar Services ignored worker safety," said Judy Freeman, OSHA's area director in Wichita. "Failing to eliminate potential ignition sources from areas where flammable substances were likely to be present proved an explosive combination. Worker protection must always be job one."
A 30-year-old laborer, who was preparing the railcar for cleaning, suffered second-degree burns to the hands, face, neck and torso when the explosion occurred. He had been on-the-job for three months.
The fireball from the explosion ignited the paint booth where a 47-year-old worker also became engulfed in the flames, causing second-degree burns to his face, neck, hands and torso. The worker also sustained injuries from the paint booth door striking him during the explosion. The painter worked for the company for more than three years.
OSHA's investigation found that GBW Railcar Services exposed workers to fire and explosion hazards by not eliminating potential ignition sources, such as electrical equipment and heating appliances, from areas where flammable vapors and materials could be present, and did not use electrical equipment rated for hazardous locations. The company stored flammable materials improperly near paint booths; failed to maintain gauges to show air velocities; and did not protect above-ground fuel tanks from vehicle collisions.
GBW Railcar Services has more than 40 facilities nationwide and employs more than 2,100 people to perform repair, maintenance and recertification services for railcars. The company has 15 business days from receipt of its citations and penalties to comply, request an informal conference with OSHA's area director in Wichita, or contest the findings before the independent Occupational Safety and Health Review Commission.
To ask questions, obtain compliance assistance, file a complaint, or report workplace hospitalizations, fatalities or situations posing imminent danger to workers, the public should call OSHA's toll-free hotline at 800-321-OSHA (6742) or the Wichita office at 316-269-6644.
Under the Occupational Safety and Health Act of 1970, employers are responsible for providing safe and healthful workplaces for their employees. OSHA's role is to ensure these conditions for America's working men and women by setting and enforcing standards, and providing training, education and assistance.