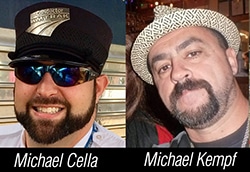 Services have been announced for Brother Michael Cella, the SMART Transportation Division conductor, who was killed in the Amtrak Train 91 collision Feb. 4 in Cayce, S.C.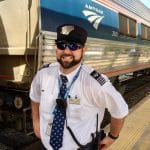 A gathering of Cella's friends and family will be 10 a.m. to noon immediately followed by a celebration of life Monday, Feb. 12 at Hardage-Giddens Holly Hill Funeral Home, 3601 Old Jennings Road Middleburg, Fla. 32068.
Brother Cella is survived by his wife, Christine, daughter, Elena, and son, Logan.
Online condolences for Cella's family may be left at http://obits.dignitymemorial.com/dignity-memorial/obituary.aspx?n=Michael-Cella&lc=4346&pid=188097606&mid=7753115.
Services for Michael Kempf, 54, the engineer and former SMART TD member also killed in the accident, were today. Kempf is survived by his wife and three children.
Online condolences for Kempf's family may be left at https://www.meaningfulfunerals.net/?action=obituaries.obit_view&CFID=ab6d4627-ce61-45c9-b40f-ee818f22b0a5&CFTOKEN=0&o_id=4606891&fh_id=13934.
An online fundraiser for both families is available at https://www.gofundme.com/memorial-fund-for-cella-amp-kempf.