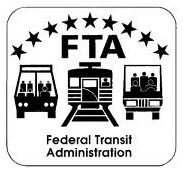 The Federal Transit Administration (FTA) issued the final rule for the Public Transportation Safety Program that establishes procedural rules for FTA to administer a comprehensive safety program to improve the safety of federally-funded public transportation systems. The final rule formally adopts the Safety Management System (SMS) approach to safety as the basis of the FTA safety program.
"With today's action, FTA continues its steady progress in establishing the regulatory framework needed to implement and strengthen our new and existing safety transit oversight and enforcement authorities," said FTA Acting Administrator Carolyn Flowers.
This rule also establishes procedural rules for the FTA to conduct inspections, investigations, audits and examinations of Chapter 53 grant recipients' public transportation systems, withhold or direct the use of Federal transit funds, and issue directives.
FTA's Office of Transit Safety and Oversight (TSO) will host webinars on Tuesday, August 30 from 2:00 – 3:00pm ET and Thursday, September 1 from 3:00 – 4:00pm ET to discuss the Public Transportation Safety Program Rule. Participants only need to register for one session. The webinar will provide participants with the opportunity to learn about the rule's provisions and ask questions related to its implementation. 
---
Links:
Public Transportation Safety Program Final Rule
Register for the webinar on Tuesday, August 30 from 2:00 – 3:00pm ET
Register for the webinar on Thursday, September 1 from 3:00 – 4:00pm ET