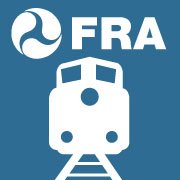 A notice published in the Federal Register in late September announced that the Railroad Safety Advisory Committee (RSAC) would be rechartered for two years after a period of dormancy.
RSAC advises the administrator of the Federal Railroad Administration (FRA) and makes recommendations on matters relating to railroad safety, resulting in a process that allows stakeholders, including labor and industry representatives, to collaborate before proposed rules are submitted.
The committee consists of 40 representatives from 29 member organizations, including SMART Transportation Division. It last met in May 2017, according to the RSAC website, and has been in existence since 1996.
A notice providing details about the committee's next meeting has yet to be posted the RSAC site.