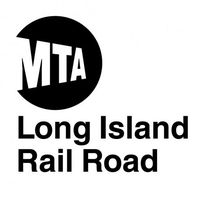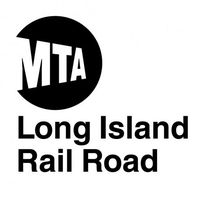 Gov. Andrew M. Cuomo announced April 24 that the Federal Railroad Administration has approved a loan of $967.1 million to the Metropolitan Transportation Authority for the improvement of the safety of the signal systems used by the MTA's two commuter railroads, the Long Island Rail Road and Metro-North Railroad. The loan, which is the largest and lowest-cost financing for the MTA, will finance the installment of positive train control, a technology designed to remove the potential for human error that can lead to train-involved accidents.
"This loan is a dramatic investment in the MTA – one that will make trains safer for all riders on Metro-North and the LIRR," Gov. Cuomo said. "With this infusion of funding, crews will be getting to work on individual cars and along hundreds of miles of track to install state of the art technology that can save lives. This loan could not have been possible without the hard work and support of U.S. Department of Transportation Secretary Anthony Foxx and Acting FRA Administrator Sarah Feinberg, and I thank them on behalf of all MTA commuter rail customers for helping us make this important advancement possible."
MTA Chairman and CEO Thomas F. Prendergast said, "We are delighted to have been able to work with the Federal Railroad Administration to make this historic, and extremely important award possible. The most important thing we do each day is strive to ensure the safety of our passengers, our employees, and the public at large. This award will help us enhance that effort in a very significant way."
Positive train control is a technology that allows computerized systems to automatically control certain aspects of train movement. It is intended to prevent train-to-train collisions, trains accidentally traveling into areas where track workers are working, or derailments caused by excessive train speed or the movement of a train through an improperly aligned switch. The technology can address situations like the Spuyten Duyvil derailment in the Bronx, where a train was going faster than its maximum allowable speed. Congress mandated the installation of positive train control in 2008 for all commuter railroads in the U.S.
Metro-North Railroad and the Long Island Rail Road are in the process of implementing the technology, which includes the installation of on-board components for 1,455 rail cars and transponders alongside 588 route miles of track. In November 2013, the MTA awarded a contract to a joint venture of Bombardier Transportation and Siemens Rail Automation to act as a systems integrator that will provide the design, furnish equipment and ensure that the system functions as intended. LIRR and Metro-North forces and some third party contracts will support installations of wayside, office, communications and on-board equipment. Installation of positive train control on Metro-North territory in the State of Connecticut will be funded by the Connecticut Department of Transportation.
The loan is the largest to have been made through the FRA's Railroad Rehabilitation and Improvement Financing Program and remains subject to MTA Board Approval on April 29 and final closing in May. The MTA will issue its Transportation Revenue Bond directly to the Federal Railroad Administration and will repay the obligation over 22½ years at a fixed interest rate of 2.38 percent. MTA's Transportation Revenue Bonds are rated "AA-" from Standard & Poor's, "A2" from Moody's, and "A" from Fitch.
U.S. Rep. Charlie B. Rangel said, "Nothing is more important than ensuring the wellbeing of New Yorkers. I applaud Governor Cuomo's commitment to improving safety measures on Metro-North and LIRR, so that all commuters in our great State can ride knowing they are in secure hands."
U.S. Rep. Eliot Engel said, "MTA services are an indispensable part of my constituents' everyday lives. Thousands of commuters rely on the MTA daily to travel to work, home or school. They expect – and should receive – a safe train ride. Implementing positive train control is a critical step making this expectation a reality. The tragedies that occurred at Spuyten Duyvil in 2013 and in Westchester earlier this year may have been avoided if this life-saving technology had been in place. While we cannot assuage the pain and grief that these accidents have caused, we can make every effort to create a better railroad moving forward. I applaud the DOT and the Federal Railroad Administration for recognizing the need for this technology in the MTA system, and am very pleased that all rail travelers can experience a safer ride."
U.S. Rep. Nita Lowey said, "I'm pleased that MTA's application to install positive train control technology has been approved by the Federal Railroad Administration. Securing this funding would help ensure that disastrous events like the December 2013 Metro North accident never happen again. Over the last year, I have worked tirelessly to highlight the need for additional resources to help commuter railroads install PTC, and I will continue to work with federal and state officials to ensure that MTA gets the resources it needs to keep its riders safe."
U.S. Rep. Gregory Meeks said, I'd like to thank Governor Cuomo for prioritizing the modernization and improvement of the Long Island Railroad and Metro-North Railroad's 1500 railcars and hundreds of miles of track along our country's busiest commuter rail system. This unprecedented investment of nearly $1 billion in the LIRR and Metro will improve safety for riders public, transit workers for decades to come."
U.S. Rep. Steve Israel said, "This federal loan is a vital step to improving railway safety. I applaud the Metropolitan Transportation Authority and Department of Transportation on their hard work to secure this loan, and I will continue to fight for federal resources for critical New York infrastructure."