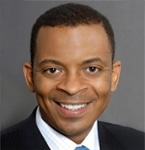 CHARLOTTE, N.C. – Charlotte mayor Anthony Foxx has cleared a major hurdle in his bid for Secretary of Transportation. His nomination cleared a Senate committee on June 10. 
According to committee chairman John D. (Jay) Rockefeller IV, the U.S. Senate Committee on Commerce, Science, and Transportation approved the nominations of Mayor Anthony Foxx, to be Secretary of Transportation, and Ms. Penny Pritzker, to be Secretary of Commerce.
Read the full story at television station WBTV.