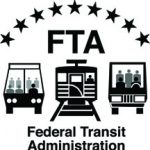 LOS ANGELES – U.S. Transportation Secretary Anthony Foxx today announced $9.5 million in grants to 19 projects in 13 states selected to help train a new generation of skilled workers and support long-term careers in the public transportation industry. The announcement was made at the Los Angeles Trade-Technical College (LATTC), and the grants are provided through the Federal Transit Administration's (FTA) Innovative Public Transportation Workforce Development program.
"The public transit industry offers good-paying careers that can lift Americans into the middle class or help them stay there, and more of these careers will be available in the future," said Secretary Foxx. "These grants will help us overcome skills gaps and provide more young people with the training, apprenticeships, and educational opportunities they need to gain entry into these careers."
Yesterday, the U.S. Departments of Transportation, Education, and Labor today released a joint report entitled "Strengthening Skills Training and Career Pathways across the Transportation Industry." The report details the future growth areas or employment "hot spots" in transportation by industry subsectors, occupations, career areas, and geographic areas.
Secretary Foxx was joined by FTA Acting Administrator Therese McMillan, executives from LATTC, Community Career Development, Inc. (CCD), the Los Angeles County Metropolitan Transportation Authority (Metro), and state and local officials. Students from LATTC's Transportation Technologies program were also on hand to speak about their experiences and demonstrate the skills they have learned at LATTC.
"The demand for skilled transit workers will continue to grow as new projects are planned, built, and come on line and as ridership continues to expand in cities like Los Angeles and other communities across the country," said FTA Acting Administrator McMillan. "And we are committed to making careers in transit a real ladder to opportunity by helping provide education and financial security, especially for those in disadvantaged communities."
Two organizations in Los Angeles were selected in this latest round of FTA workforce development grants: LATTC will receive funding to establish the Institute for Advanced Transportation Technology Training – the first program of its kind in a community college in the country; and CCD will receive funding for its Moving Employees into Transit Related Opportunities (METRO) program, which will partner with organizations like LA Valley College to recruit and train low-income individuals, women, veterans, minorities, and others from communities throughout Metropolitan Los Angeles.
FTA's workforce development projects will develop or expand strategic partnerships with transit agencies, labor unions, nonprofits, and academic institutions, and some will also support small businesses in the transit sector owned by women and minorities. In addition, several projects will serve as scalable models that can be applied to future projects throughout the United States.
Among the projects selected nationwide:
The Greater Cleveland Regional Transit Authority (GCRTA) will receive funding for the Career Pathways Program, which will address all aspects of the transit workforce by leveraging partnerships with Cuyahoga Community College, Cleveland State University, and El Barrio Workforce Development Center.
Intercity Transit in Olympia, WA, will receive funding for its innovative Village Vans program, which aims to serve as a national model for rural transit agencies with large service areas. Like many rural agencies, Intercity Transit relies on volunteer drivers to meet its operational needs, and Village Vans provides volunteers free workforce training that prepares them for potential employment with Intercity Transit or other positions related to vehicle operations.
The Grand Gateway Economic Development Association in Northeast Oklahoma will receive funding to establish the N2N Automotive University. This program will identify and train participants, including those from impoverished Native American communities, in automotive repair skills that can be applied to transit vehicles as well as a range of automotive careers. This project will use an innovative Nation-to-Nation (N2N) recruitment strategy.
Eligible applicants included public transportation providers at the state, local, and regional level, Metropolitan Planning Organizations, Native American tribes, non-profit institutions, and institutions of higher education. A list of selected projects is available online.
Demand for FTA's workforce grants far exceeded available funds, as FTA received a total of 50 applications requesting over $27 million. The Obama Administration's GROW AMERICA Act would provide $478 billion over the next six years to help build the transportation workforce of the future, providing consistent long-term funding for transportation and infrastructure.
These grants come at a crucial time in the transportation industry. According to the Strengthening Skills Training report, employers will need to hire and train a total of 4.6 million new workers – 1.2 times the current transportation workforce – due to expected growth, retirements, and turnover in the transportation industry from 2012 to 2022.
It is projected that 417,000 of these positions will be created as a direct result to increased demand on our transportation systems, and the highest percentage of these jobs will be in transit and ground passenger transportation.