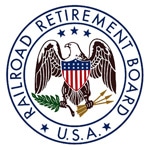 The Seattle Times reports that a Seattle man who took advantage of the Railroad Retirement disability program for decades will receive prison time and have to pay back double the more than $177,000 he took.
Paul LaMarche, 67, claimed disability in 1988 and began receiving RRB annuities, the paper reported.
The paper said that inspectors from the RRB, along with the Coast Guard, began an investigation and found that LaMarche had started a charter boat service and claimed no disability on forms submitted to the Coast Guard to establish that business.
In addition, pictures and videos surfaced of LaMarche doing physical activities, such as paddleboard yoga, to promote his boating business, the paper reported.
He was sentenced to nine months in prison and ordered to pay back $354,738.
For the full story, visit The Seattle Times.