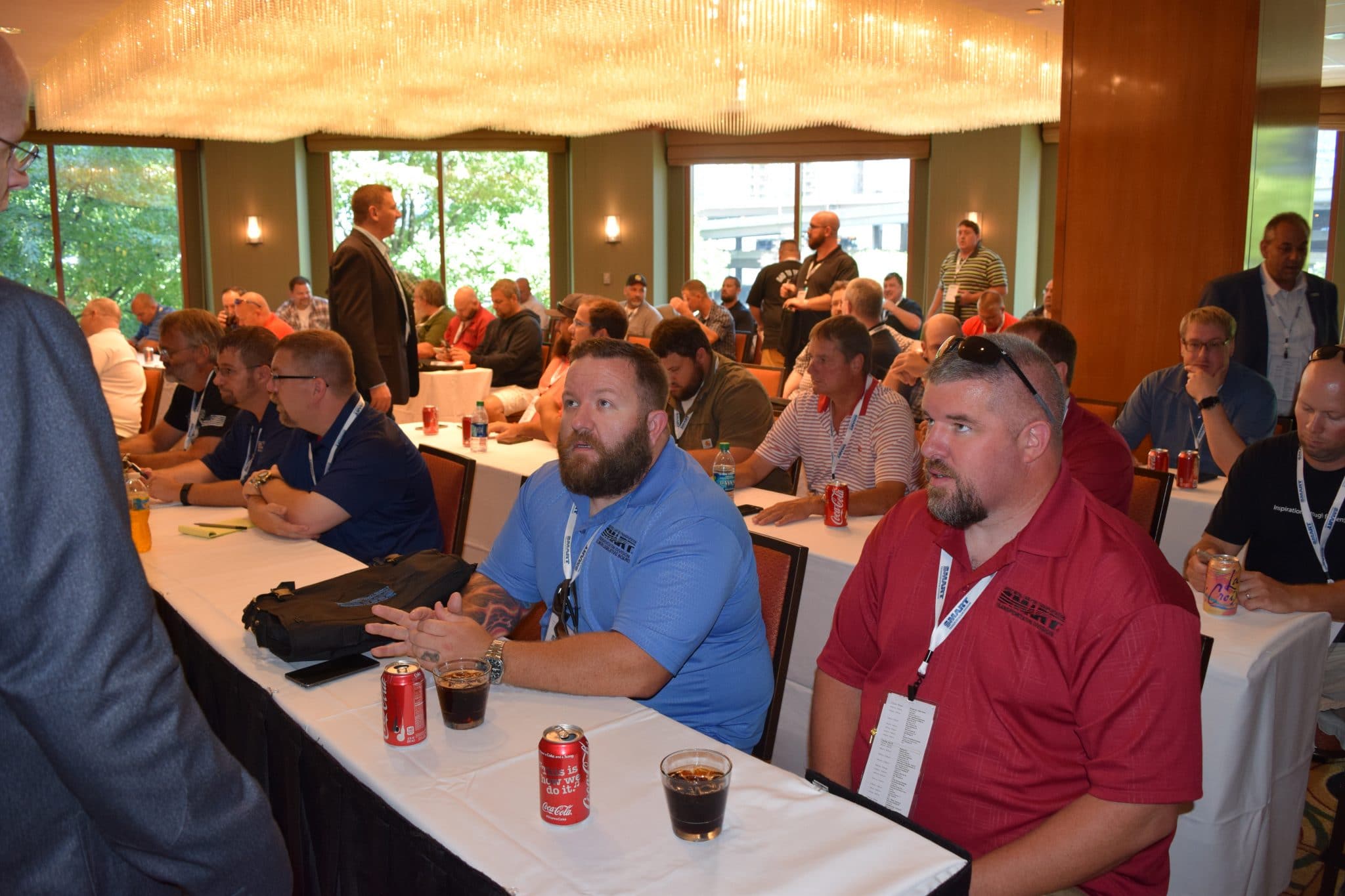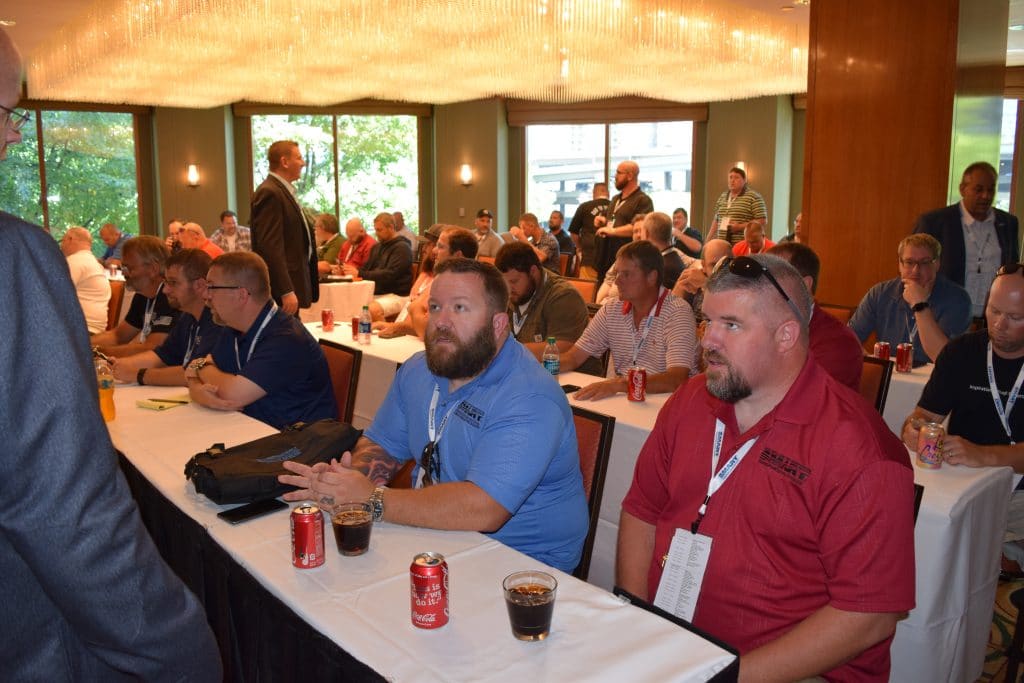 The 2016 Regional Meetings held in July in San Francisco and Chicago was deemed a success by SMART Transportation Division (SMART TD) members who attended.
In San Francisco, 298 members attended the meetings, with a total of 507 (including spouses, children, vendors, etc.) people that checked-in at the SMART TD registration desk. In Chicago, 397 members were in attendance, with a total of 571 people who checked-in.
New! Certificate of Achievement Training and Education Program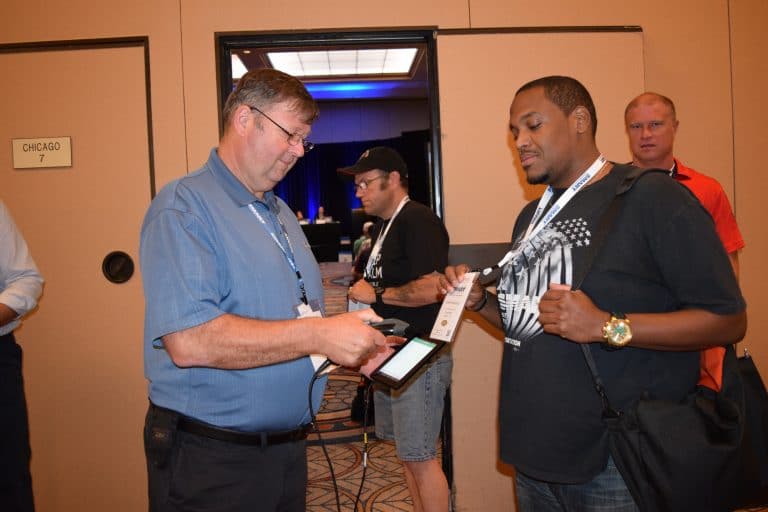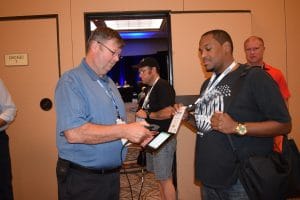 SMART TD rolled out a voluntary Certificate of Achievement program this year in an effort to promote and recognize training and education for SMART TD bus and rail officers and members. To become certified, attendees scanned their ID badges at the end of eligible workshops. Of the 36 workshops offered, 26 were made eligible for the Certificate of Achievement program.
There were a total of three levels of achievement: Bronze (five workshops attended), Silver (six to seven workshops attended) and Gold (eight to nine workshops attended).
Training courses spanned a number of continuing education topics for both rail and bus officers and members, including: Local Officer Training & Grievance Handling; Investigations & Discipline: "The Art of a Formal Hearing"; S&T Tax workshops; Railway Labor Act workshops; Legislative workshops; Local Chairperson training and Live Arbitration workshops.
Of the 298 members in attendance at the San Francisco regional meeting, 272 participated in the Certificate of Achievement program. Of the 397 members that attended the Chicago meeting, 395 participated in the program.
Thank you to all of the members who participated in the program and made it a success.
Mobile App upgraded for year-round use!
This year, SMART TD mobile app is no longer just for regional meetings. It is now available for year-round use and can be used to keep updated on the latest news from your union. The app is available in the App store and Google Play by searching "SMART-Transportation Division."
Regional Meeting presentations available on iLink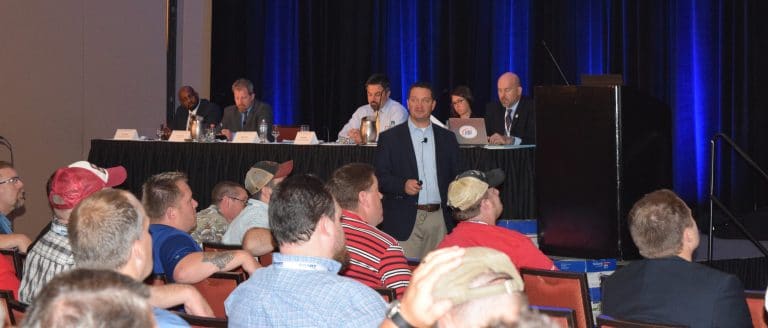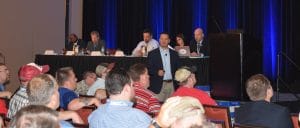 Missed a workshop? Or, do you want to share a presentation with your local or want to review the presentation of a specific workshop? All of the presentation documents from the workshops are now available via iLink. Just login to your iLink account and the documents are available by clicking on the "View Region Meeting Presentation Documents" link under the "What's New with iLink" heading.
Looking forward – 2017 Regional Meetings
SMART TD is already planning for the 2017 Regional Meetings and looking to make improvements based on members' feedback. The 2017 eastern Regional Meeting is planned for New York City. Locations for the western Regional Meeting are still being reviewed and will be announced soon.