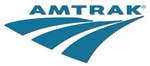 CHAMPAIGN, Ill. – Weeks after calling for a study of the potential for increased service along Amtrak's Chicago to Carbondale route, U.S. Sen. Dick Durbin is holding a hearing in Champaign Wednesday on freight train interference along the corridor.
The meeting between Surface Transportation Board Chairman Dan Elliott, Amtrak board member Tom Carper and local officials is scheduled for 3 p.m. at the Illinois Terminal in downtown Champaign. The Illinois Terminal is the local Amtrak station.
Read the complete story at The News-Gazette.