---
SMART Transportation Division and the Trustees of the Discipline Income Protection Program (DIPP) are pleased to announce a new maximum daily benefit level for program participants beginning Sept. 1, 2021.
Participants will now have the option to elect a $250 daily benefit at a cost of $202.50 per month.
As always, participants in DIPP have the choice to choose the level of protection they want, currently from $6 to $200 per day. The duration of the coverage period (days), ranges from 200 to 365 days and depends on how long a participant has been enrolled in the program. The new maximum daily benefit will provide yet another level of financial protection and peace of mind when a member's income is at risk. DIPP has a long tradition of shielding SMART-TD members if they are suspended, dismissed or removed from service by the carrier for alleged violation of rules or operating procedures and pays out millions of dollars to participants annually.
If interested in joining DIPP or increasing your existing daily benefit level, TD members should contact their Regional Insurance Manager / Field Supervisor or email DIPP_TD@smart-union.org or write to Discipline Income Protection Program, 24950 Country Club Blvd., Ste. 340, North Olmsted, OH 44070-5333.
For more information on DIPP, visit us on the web at smart-union.org/td/dipp.
---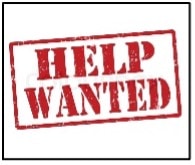 Did you know that any member in good standing with SMART-TD can be appointed to the position of DIPP Representative and be compensated from the Plan for any direct sales?
If interested, please contact your Regional Insurance Manager / Field Supervisor or email DIPP_TD@smart-union.org for further details.