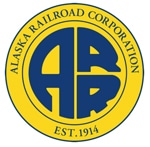 Destination America is returning to Alaska.
The Discovery owned cable network has renewed Railroad Alaska for a second season, which is set to premiere on Saturday, Oct. 25, at 9/8c, TVWise has learned.
Railroad Alaska follows an elite crew who live along Alask'a critical railway as they tirelessly work to keep the train rolling 365 days a year in order to deliver life-sustaining supplies to Americans living off the grid and miles away from civilization. Tom Langan and Jane McGoldrick serve as series producers on the series, which is produced by indie Wind Fall Films. The executive producers are Carlo Massarella, David Dugan and Caroline Perez.
Read the complete story at TV Wise.