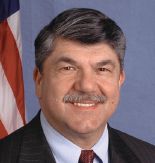 Richard Trumka, president of the AFL-CIO, which represents 12.5 million union members and 56 unions, passed away Aug. 5, 2021, at the age of 72.His death marks the passing of a legendary figure in the history of the labor movement. Brother Trumka devoted his life to working people, from his early days as president of the United Mine Workers of America to his leadership as the voice of America's labor movement.
Trumka was a relentless champion of workers' rights, workplace safety, fair trade based on workers' rights, and the respect and dignity all workers should be afforded. He was also a devoted father, grandfather, husband, brother, coach, colleague and friend to many across the United States.
His passion for improving the lives of working families began early. He grew up in the small coalmining town of Nemacolin, Pa. Nearly all the men in his family, including his father and grandfather, were coal miners. Trumka followed them into the mines, working there as he attended Penn State and Villanova University law school.
Trumka began his rise in the labor movement in 1982 at the age of 33 when he became the youngest elected president of the United Mine Workers of America (UMWA). During his time at the UMWA, he led one of the most successful strikes in recent American history against the Pittston Coal Company, which tried to avoid paying into an industry-wide health and pension fund.
He was elected AFL-CIO secretary-treasurer in 1995 and held that post until 2009, when he was elected president.
His legacy is defined by his vision of an economy of shared prosperity for all working families. One that includes rising wages, equal pay, respect at work, safe jobs, secure retirement, and the freedom for all workers to form or join unions and bargain collectively.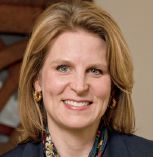 He is succeeded by Liz Shuler, the first woman to hold the office in the history of the labor federation. Shuler was raised in a union household — her father was a lineman and longtime member of Electrical Workers (IBEW) Local 125 at Portland General Electric and her late mother, Joyce, worked as an estimator at the company. In 1993, Shuler was hired as an organizer at the local. When energy giant Enron Corp. tried to force electricity deregulation in Oregon, Shuler worked with a broad-based coalition of labor, community and environmental activists to overcome Enron's powerhouse lobbying campaign.
In 1998, she was assigned to California where she mobilized IBEW members to help defeat Prop. 226, the so-called paycheck protection initiative that threatened to silence union members in the political process.
Upon her election, Shuler stated, "I am humbled, honored and ready to guide this federation forward." She added, "I believe in my bones the labor movement is the single greatest organized force for progress. This is a moment for us to lead societal transformations — to leverage our power to bring women and people of color from the margins to the center — at work, in our unions and in our economy, and to be the center of gravity for incubating new ideas that will unleash unprecedented union growth."