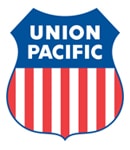 The Union Pacific Railroad is investigating after two employees were injured while jumping from a moving locomotive.
According to Mark Davis, UPRR director of corporate relations and media, the incident occurred at 2 p.m. Saturday near Kennard. The village is just west of Blair in Washington County.
 Read the complete story at the North Platte Telegraph.