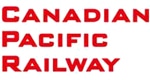 Canadian Pacific and Genesee & Wyoming Inc. announced Jan. 2 that they have executed an agreement pursuant to which CP will sell the west end of its Dakota, Minnesota & Eastern line to G&W for continued rail operations.
The west end encompasses approximately 660 miles of CP's current operations between Tracy, Minn., and Rapid City, S.D.; north of Rapid City to Colony, Wyo.; south of Rapid City to Dakota Junction, Neb.; and connecting branch lines, as well as trackage from Dakota Junction to Crawford, Neb., currently leased to the Nebraska Northwestern Railroad (NNW). Customers on the line ship approximately 52,000 carloads annually of grain, bentonite clay, ethanol, fertilizer and other products. The new rail operation will have the ability to interchange with CP, Union Pacific, BNSF and the NNW.
Read the complete story at eTurboNews.