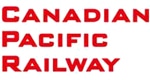 The Globe and Mail reported that a proxy fight is likely between Canadian Pacific and Norfolk Southern.
In a recent regulatory filing, NS said that the premium offered by CP in its proposal was too small and the merger and the voting trust proposed would not be approved by regulators.
Read the complete article here.