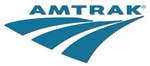 WASHINGTON — The U.S. Supreme Court appeared divided Monday as it considered whether Amtrak, the government-owned passenger rail company, wields too much clout in setting regulations that private freight carriers also must follow.
The nine justices heard arguments in a challenge by the Association of American Railroads to a federal law that gives Amtrak, a government-owned corporation, a key role in setting standards for railroads, including for on-time performance.
Read the complete story at the Bangor Daily News.