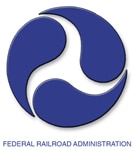 The fatal derailment of a Metro-North train at the southern tip of the Bronx last month has spurred Capitol Hill lawmakers to boost the federal government's "woefully underfunded" rail inspection program.
The bipartisan spending deal reached Monday night by Republican and Democratic members of Congress allocated $15 million to allow the Federal Railroad Administration (FRA) to hire at least 45 additional inspectors to scrutinize conditions on commuter and freight rail lines, Sen. Charles Schumer (D-NY) and Sen. Richard Blumenthal (D-Conn.) announced Jan. 14.
Read the complete story at New York Daily News.