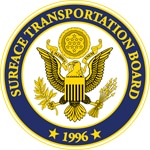 Congress over the weekend sent to President Obama for his signature a two-month extension of federal funding of highway and transit programs. The surface transportation law known as MAP-21 was set to expire May 31.
The House passed its bill — sponsored by Transportation and Infrastructure Committee Bill Shuster (R-PA.) and House Ways and Means Chairman Paul Ryan (R-Wis.) — a week ago, while the Senate passed the bill on Saturday. 
Although pleased that the legislation will prevent a shutdown of summer projects, some transportation industry leaders expressed frustration and disappointment that Congress passed another short-term extension of the Highway Trust Fund.
Read more from Progressive Railroading.