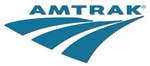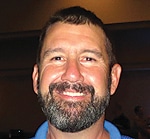 Funding to save the Southwest Chief did not make it into the budget proposed by the Colorado legislature this week, Colorado State Legislative Director Carl Smith reports.
"We must now seek support from Gov. Hickenlooper and the Joint Budget Committee, which will review appropriation requests beyond the current proposed budget," Smith said. "We need to get their attention and approval as soon as possible. Please call the governor and the following legislators and ask them to fund the Southwest Chief Commission.
"This train is essential to Colorado's transportation system," Smith said. "You might also remind Gov. Hickenlooper that he committed to finding funding for the train at the bill signing last year."
Hickenlooper's office phone number is (303) 866-2471.
For funding to pass, the bill needs the support of the following members from the state's Joint Budget Committee: