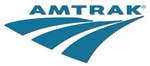 DENVER – Gov. John Hickenlooper May 6 announced that he plans to sign H.B. 1161 on May 14 at the Pueblo Union Depot. The bill establishes a commission and fund to preserve the current Amtrak passenger train service in southern Colorado and potentially expand that service to include the city of Pueblo and a possible stop in Walsenburg.
The current Amtrak passenger service in southern Colorado is funded by the federal government under the Rail Passenger Service Act, which gives Amtrak the right to run passenger rail train over freight routes. Due to Amtrak funding cuts by Congress, Amtrak is unable to fully pay for track maintenance on the long distance passenger routes like the Southwest Chief. Without an alternate source of funding for maintenance, this vital passenger service could be discontinued on Jan. 1, 2015.
"H.B. 1161 is not a jobs bill, but a careers bill for southern Colorado. SMART Union members don't have jobs on the railroad, they have long term careers on the railroad in rural communities of Southern Colorado," said Carl Smith, SMART Transportation Division Colorado Legislative Director. "We are very proud to have the governor on board with such an important bill.
State Sen. Larry Crowder (R-Alamosa) and state Rep. Leroy Garcia (D-Pueblo) were prime sponsors of the bill.
The estimated cost of maintaining the line is $200 million. There is a proposal of a possibly five-way split between the states of Colorado, Kansas, New Mexico, Amtrak and BNSF Railway to pay for the upkeep, requiring $4 million a year for 10 years from each party. There are no state funds committed unless all the parties are on board.