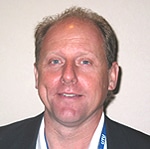 Canadian Pacific Railway has furloughed approximately 30 workers in recent months from its operation in Thief River Falls, Minn., according to union officials.
The job cuts are among roughly 90 furloughs at CP sites across Minn. that the United Transportation Union has counted since October 2012, part of what the union says are aggressive job cuts that followed leadership changes in the company at that time.
"We're not happy about it," said Phillip J. Qualy, SMART-UTU Minnesota legislative director. 
 Read the complete story here.