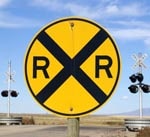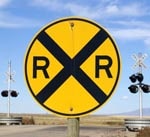 Linda Kruger-Small was driving home on a rainy night, just a few days before Christmas 2008. She was on an unfamiliar street and followed a right turn arrow that put her on railroad tracks at Orangethorpe Avenue in Anaheim.
It turned out to be a fatal move. Her car became stuck on the tracks as a train barreled toward her. She dialed 911 to ask if the train could be stopped. Moments later came a horrible collision. Passersby pulled Kruger-Small from the wreckage, but it was too late.
Read the complete story at NBC4.