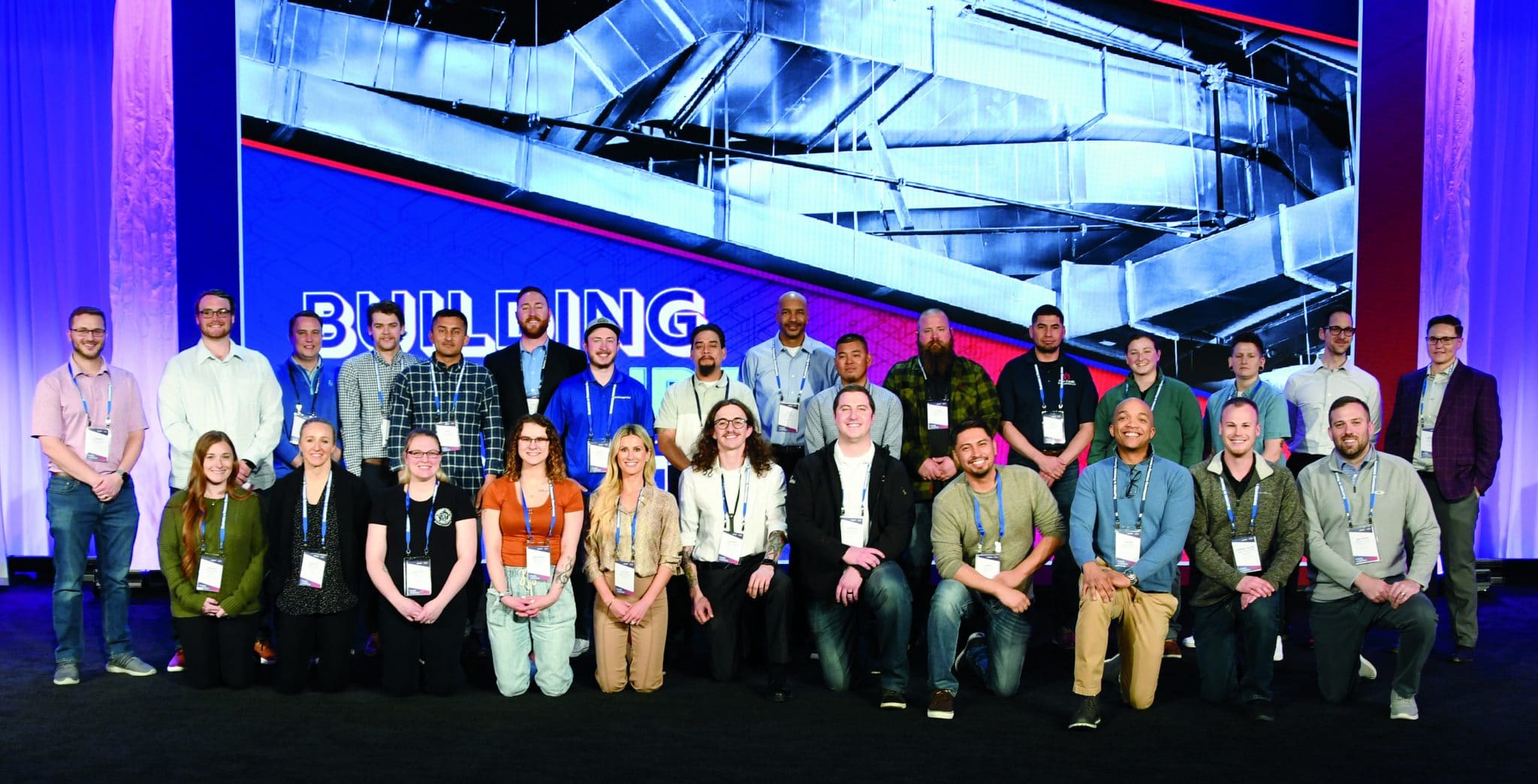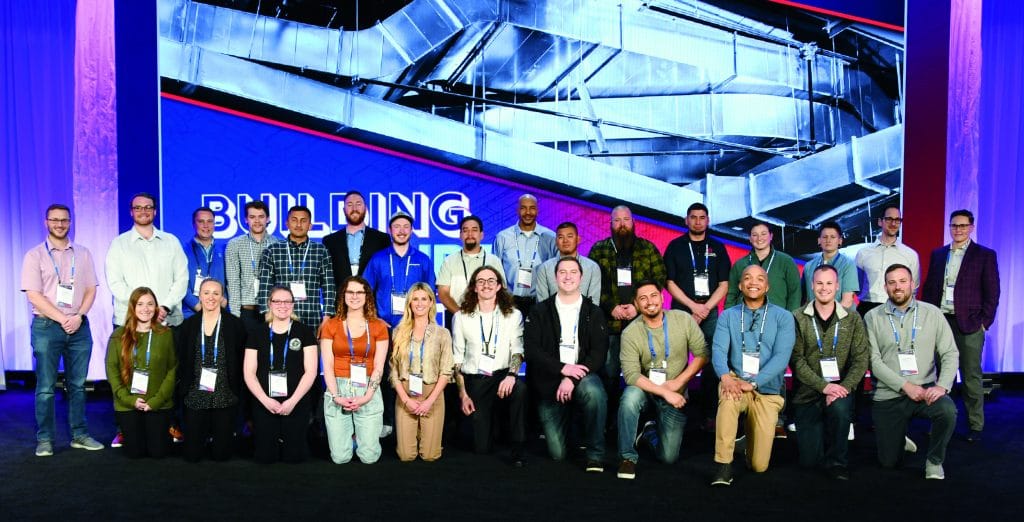 Partners in Progress Conference report
A stable and successful future in the union sheet metal industry is built off labor and management working together towards a common goal. That idea represented the theme of the 2022 SMART-SMACNA Partners In Progress Conference, held in Las Vegas, Nev. on March 1–2. The biannual working conference featured guest speakers and workshops focused on developing leadership within local unions and on the jobsite, with an eye towards growing the unionized industry's market share and new work opportunities.
Over 400 participants representing labor and management were on hand to take part in workshops held over the two-day period. The keynote speakers were former Major League Baseball player Jim Abbot, retired Marine Lieutenant General Ronald L. Bailey and Retired Naval Commander Mike Abramshoff.
Over 400 participants representing labor and management were on hand to take part in workshops held over the two-day period.
Abbot, who pitched for the U.S. gold medal-winning Olympic Team, the California Angels and the New York Yankees, is best remembered for the 4–0 no-hitter he threw for the Yankees in September 1993; all of which he accomplished without a right hand. He talked about overcoming that challenge — not only as a pitcher but also in life — and related it to the industry challenges that labor and management face when it comes to surmounting obstacles in the sheet metal industry and at the bargaining table. During his presentation, he invited SM Local 104 member Sean Linehan up to the stage, where he demonstrated his ability to switch his glove and throw with one hand to our Northern California brother.
Bailey, now head of Industry Development at the National Electrical Contractors Association (NECA), noted that leaders need to know their competitive advantage, stay focused and act as good role models while building a culture of trust.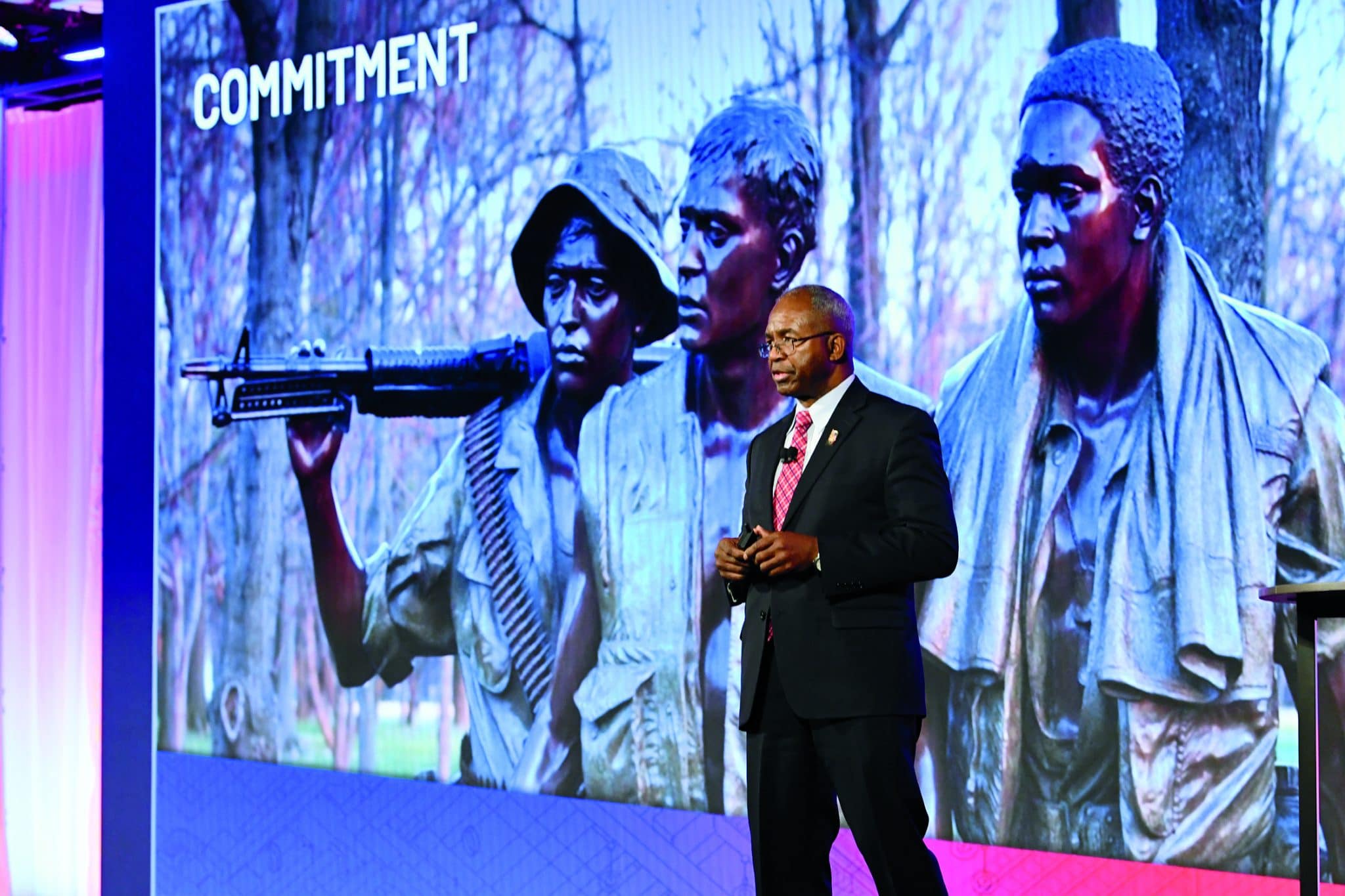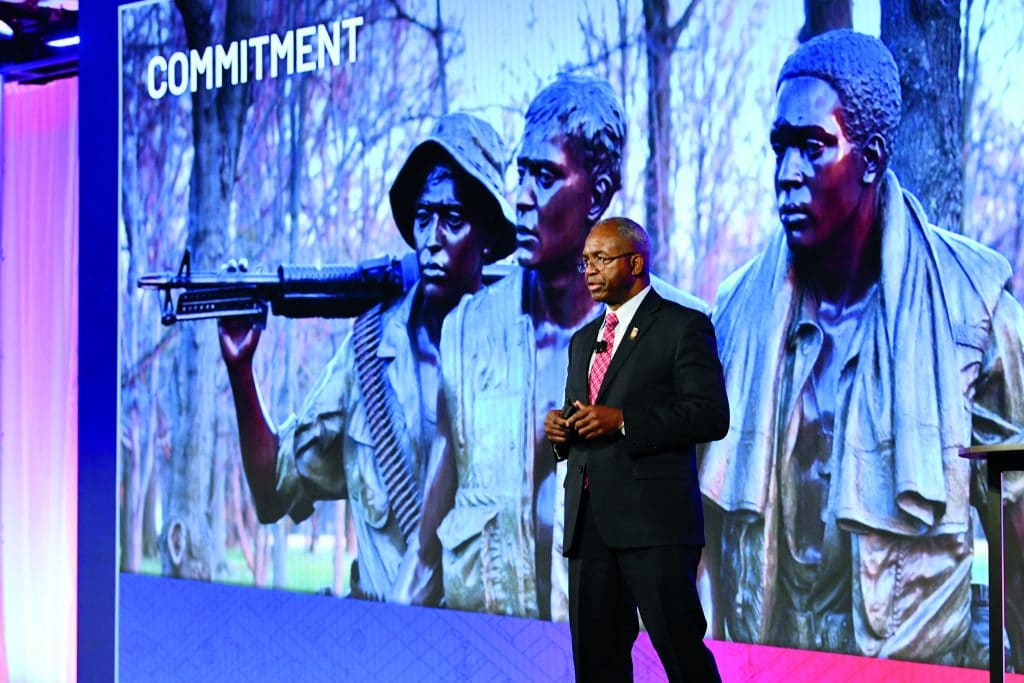 Abramshoff talked about the difficulties he faced when he took command of the USS Benfold, then the lowest-performing war ship in the U.S. Navy. The challenges were staggering: low morale, high turnover and unacceptably low performance evaluations. Few thought that standards could improve before he arrived; however, he defied the odds and completely reversed the performance of his ship and crew. He noted that "great ideas don't come from people sitting in the captain's chair. They come from those sitting on the front lines."
In addition, psychology professor Jean Twenge gave a talk about how the younger generation of workers approaches the world around them — and the ways in which employers can adapt to how they interact with them when they enter the workforce.
Breakout sessions and workshops centered on a number of topics facing the sheet metal industry today. At the important Bias and Belonging session, DuShaw Hockett focused on overcoming bias within the workplace, explaining how attendees can identify and reduce implicit bias to build a more effective and harmonious work environment. He encouraged attendees to reevaluate their decision-making processes and discussed how to improve them. He also outlined how diversity is not something that excludes people, but instead is a process that brings people in. Not only does diversity improve the quality and outcome of decision-making — it also assists with attracting and keeping talent.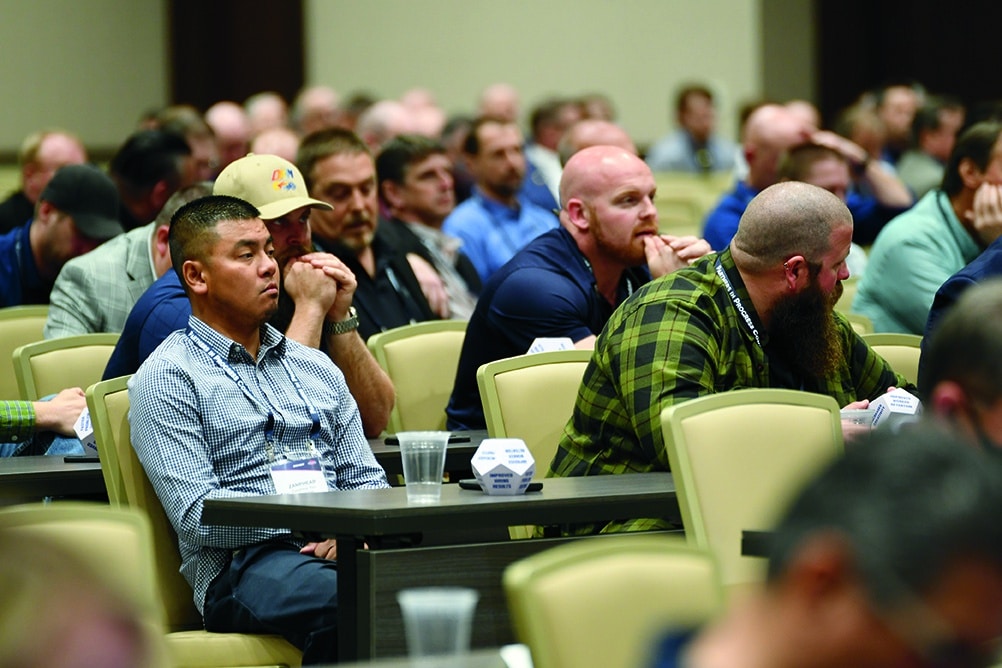 Indoor air quality (IAQ) work was also a prominent topic at the conference. Due to its importance to health and safety in the ongoing COVID-19 pandemic, a group of labor and management representatives led by experts at the National Energy Management Institute (NEMI) discussed IAQ and the strategies in place to further secure this work as it continues to grow rapidly.
Legislative and political cooperation between labor and contractors took central stage at another session focused on coalition building. Attendees listened to a panel of their peers, who recounted how they built coalitions that positively impacted workers and owners.
At the conclusion of the conference, attendees were urged to meet with each other through the labor-management committees and work on at least one item, together, to improve the overall position of the unionized sheet metal industry. Keeping in mind that a roadmap for this work was laid out at the conference, it was noted that labor and management in the sheet metal industry agree on 90% of the issues that impact the trade. Together, by building off the cooperation on display at Partners In Progress, we can resolve many of the shared challenges we face, both now and into the future.