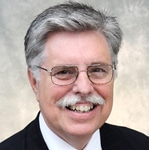 The Northeast Corridor is a national transportation asset and Congress should stop taking it for granted, Amtrak President and Chief Executive Officer Joe Boardman told a Senate committee yesterday.
The corridor is aging, failure prone and lacks redundant systems to keep it operating in the event of failure, Boardman told the Senate Commerce, Science and Transportation Committee, which met in Bridgeport, Conn., yesterday to discuss the causes of a recent power failure on MTA Metro-North Railroad's New Haven Line.
Read the complete story at Progressive Railroading.