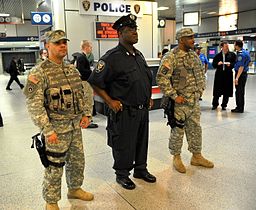 Following terror attacks in Brussels, Belgium, this morning killing 31 people and injuring many others, the U.S. has ramped up security at our nation's transit stations and airports.
Although there are no indications of any terrorist activity on U.S. soil, security has been increased as a precaution.
Read more from USA Today.