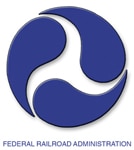 After months of having his nomination on hold in the U.S. Senate, Ronald L. Batory was confirmed Tuesday evening as administrator of the Federal Railroad Administration by unanimous voice vote.
Batory's ascension to the position came after U.S. Sen. Chuck Schumer, the Senate minority leader, removed a hold he had placed on the nomination.
The hold on Batory's nomination had been an attempt by the Democratic senator to work out federal funding for the multibillion-dollar Gateway Tunnel project between his home state of New York and New Jersey.
Batory, former COO and president of Conrail, was nominated in July to lead the FRA by President Donald Trump. As the delay on his confirmation continued, Batory began working in November as a special assistant to federal Department of Transportation Secretary Elaine Chao, advising on rail matters.
"Ron Batory is a veteran railroader who knows the industry," SMART TD National Legislative Director John Risch said. "We look forward to working with him at FRA."
While Batory's confirmation remained in political limbo, the FRA was being described as "rudderless" in some media reports.
Deputy Administrator Heath Hall, who had been leading the agency, resigned mere days before Batory's confirmation after allegations surfaced in the media that Hall was working a second job.
Hall had been on a leave of absence from the agency since late January, and Juan D. Reyes III had been overseeing the FRA.
In addition to Batory's confirmation, Raymond Martinez was confirmed by the Senate as administrator of the Federal Motor Carrier Safety Administration.