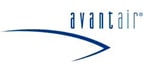 In their final approach for union representation, the pilots of Avantair, Inc., successfully touched down on the SMART Transportation Division runway.
The Feb. 14 vote brought 224 Avantair pilots under the SMART umbrella. Among the pilots who participated in the representation election, 77 percent voted in favor of SMART.
"Our ability to represent transportation employees was one of the key factors in their choice of UTU/SMART," said SMART Transportation Division Director of Organizing Rich Ross. "They had specific questions and wanted answers about union representation and we were able to accommodate their needs. Now we have to get down to business to get them a contract."
"These pilots fly everywhere and anywhere at any time of the day. We set up a lot of conferences calls at all hours of the day in this campaign," Ross said. "Some of these guys are working 80 hours a week."
"I once again extend my sincere appreciation to International organizers James "Mike" Lewis and Calvin Studivant, and to International staff member Cara McGinty," Ross said.
"I also want to thank the pilots' group that initially approached us. They were the key to making this a successful campaign."
Avantair is an aircraft fractional ownership company, headquartered at Clearwater, Florida, U.S.A.
With fractional jets, some customers may buy a share of a plane rather than an entire plane. Their fee is pro-rated and the cost of an aircraft is spread among a number of investors. They then have access to a plane for a specified number of hours or days per year on short notice.
The company operates of fleet of Piaggio Avanti P180 aircraft.