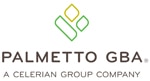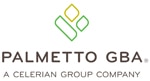 It's been on the news, and you may have heard about it: the Medicare appeals process is taking longer, specifically, at the Administrative Law Judge (ALJ) level. This article explains the five levels of appeals and provides information about the wait times for an ALJ hearing.

To begin, let's look at the Medicare appeals process. The five levels are:
Redetermination (first-level, performed at Railroad Medicare or your local Medicare Administrative Contractor for part A or durable medical products claims)
Reconsideration (second-level, performed by a Qualified Independent Contractor/QIC)
Hearing before an Administrative Law Judge or ALJ (which are independent from Medicare and are governed by the US Department of Health & Human Services (HHS))
Review by the Medicare Appeals Council
Judicial review in the U.S. District Court
Each level of appeal has certain timeliness standards. For a redetermination and reconsideration, contractors have 60 days to process an appeal request. For a third-level appeal, the guideline is the ALJ will generally conduct a hearing and render a decision within 90 days of the receipt of the hearing request. However, backlogs at the ALJ level are causing appeals to be processed, on average, in 819.4 days for Fiscal Year 2016 (from October 2015 to the present).
This problem with the untimely processing of appeals at the ALJ level is not new; however, the growing wait time has risen greatly since Fiscal Year (FY) 2012. The following trends show the average wait times by day at the ALJ level:
FY 2019 = 94.9 days
FY 2010 = 109.6 days
FY 2011 = 121.3 days
FY 2102 = 134.5 days
FY 2013 = 220.7 days
FY 2014 = 414.8 days
FY 2015 = 661.1 days
FY 2016 Average = 819.4 days
While the wait times average more than two years, HHS has been making beneficiary-submitted appeals a priority, "given that they often present emergent circumstances that must be promptly addressed," as written on the Office of Medicare Hearings and Appeals (OMHA) Adjudication Timeframes webpage at http://www.hhs.gov/omha/important_notice_regarding_adjudication_timeframes.html.
It's important to note that Medicare contractors, such as Palmetto GBA Railroad Medicare, do not have any connection to the ALJs and cannot assist in fast-tracking any appeals at the ALJ level.
For more information on this issue, you can visit the OMHA website at http://www.hhs.gov/omha.
If you have questions about your Medicare coverage, you may call Palmetto's toll-free Beneficiary Customer Service Center at 800-833-4455, Monday through Friday, from 8:30 a.m. until 7 p.m. ET. For the hearing impaired, call TTY/TDD at 877-566-3572. You are also encouraged to visit the Palmetto GBA Railroad Medicare website at www.PalmettoGBA.com/RR/ME and their beneficiary Facebook page at www.Facebook.com/MyRRMedicare.