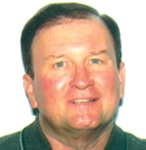 In its latest organizing victory, the UTU now represents maintenance-of-way employees on Missouri & North Arkansas Railroad, a RailAmerica property.
Contract negotiations, led by UTU Alternate Vice President Doyle Turner, will begin shortly. Turner heads the UTU's shortline outreach program.
Rich Ross, the UTU's director of organizing, and International organizer Mike Lewis were commended by International President Mike Futhey for this 28th UTU organizing win over the past 48 months.
Missouri & North Arkansas Railroad operates some 530 miles of line in Arkansas, Kansas and Missouri, with trackage rights over Union Pacific and connections with BNSF and Kansas City Southern. Primary commodities include coal, grain, frozen foods, minerals, steel, chemicals and asphalt.