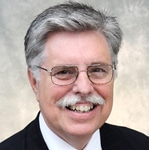 Joseph H. Boardman, President and Chief Executive Officer of Amtrak, has been named 2014 Railroader of the Year by railroad industry trade journal Railway Age.
"Joe Boardman, who came to Amtrak after his tenure as Federal Railroad Administrator, has been chief executive for the past six years, far longer than any of his post-Graham Claytor predecessors," said Railway Age editor-in-chief William C. Vantuono. "Under his watch, Amtrak has posted record ridership and revenues, ordered a new fleet of electric locomotives for the Northeast Corridor and new single-level long-distance cars, developed a long-term strategy for additional new rolling stock acquisitions, and is effectively administering major capital programs. Boardman has a sustainable vision for the future of U.S. intercity passenger rail, which includes higher-speed services. As such, he is a deserving recipient of our Railroader of the Year award."
Read the complete story at Railway Age.