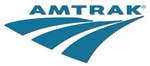 Amtrak says a worker has died after an accident at a maintenance facility in Beech Grove, Indiana Saturday morning, August 22.
The Beech Grove Fire Department responded to a call of a burned person at the facility in the 200 block of Garstang Street just after 11:30 a.m. 
Firefighters arrived and found a man suffering from burns. The victim was transported to Richard M. Fairbanks Burn Center at Ezkenazi Health, where he later succumbed to his injuries.
Read more from WTHR.com.