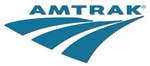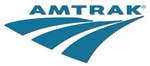 Amtrak, the U.S. intercity passenger railroad, may have trouble staying on track, literally, if a U.S. government shutdown is prolonged for a month or more.
The Washington-based railroad, which has never made money, gets 12 percent of its operating budget and most capital and debt-service funding from U.S. appropriations funneled through the Transportation Department. Some are scheduled to be paid quarterly while others are reimbursements, all of which have been cut off for now.
Read the complete story at Bloomberg News.