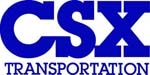 RALEIGH, N.C. — A lawsuit filed Friday, May 1 by Amtrak and CSX alleges that a trucking company caused a March train derailment that injured 55 people by failing to take safety precautions or warn that the track was blocked.
The lawsuit in a Raleigh federal court blames Guy M. Turner Inc. of Greensboro for the March 9 crash in which an Amtrak passenger train collided with an oversized tractor-trailer.  
The lawsuit says the driver blocked the crossing in disregard of safety signs and failed to notify CSX, which owns the track, or Amtrak that the railway was blocked. It also says that the trucking company's Turner Transfer division failed to take reasonable safety precautions.
Read more from the Winston-Salem Journal.