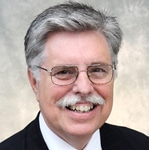 We talk a lot about our national debt. But the largest debt we owe is to those who will come after us in this nation. Our fulfillment of that debt should underpin the actions we take right now.
Our national infrastructure forms the bedrock foundation upon which our economic future is built as America competes in the global marketplace. Railroads — both passenger and freight — are essential elements in the national transportation network that will help deliver future economic growth to communities across the country.
But for the rail network to function at its best, the rail industry must further improve safety.
Read more at USA Today.