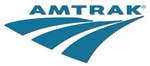 There's no place like home for the holidays, so Amtrak is offering 10 extra trains for Thanksgiving on the Chicago-Michigan corridor.
The rail service will add an extra train in each direction Wednesday, Nov. 25, Saturday, Nov. 28, and Sunday, Nov. 29 on the Chicago-Ann Arbor "Wolverine Line" to help people reach their Turkey Day destinations and return home.
Click here for Amtrak's holiday schedule.
Read more from MLive media group.