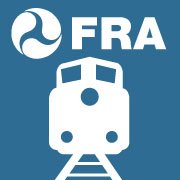 Amit Bose, who has been serving the Biden administration as acting administrator of the Federal Railroad Administration (FRA) since February, was formally nominated to become administrator of that body April 22.



Bose has years of experience serving in the public sector. He has served two stints as FRA deputy administrator, and has served as FRA chief counsel, USDOT associate general counsel and USDOT deputy assistant secretary for governmental affairs. While in the Obama administration, Bose worked on High-Speed Intercity Passenger Rail grants for projects on the Northeast Corridor and has a longtime association with the corridor.
In addition to living along the corridor in West Windsor, N.J., and working for New Jersey Transit, Bose helped establish and later served on the Northeast Corridor Commission. He also participated in structuring the commission's cost allocation policy, helped the U.S. Department of Transportation (USDOT) deliver a $2.5 billion Railroad Rehabilitation and Infrastructure Financing (RRIF) loan to Amtrak for its next generation of Acela rail cars, and worked on the environmental review of a number of projects.
Read the announcement from the White House.